Mankind has ever been seeking to discover the secrets of the universe and its mechanisms in order to coexist with its components and to discover the future in addition to feeding its passionate knowledge instincts. On top of these comes to man's knowledge of his body's nature in health and illnesses that affect it the precautions to avoid them.
Nowadays, the research centers are not only meant to fulfill these goals; but, they should contribute to the nations' economy. We won't be exaggerating if we say that the nations' values are measured by their scientific status and by the knowledge and science-based incomes of their research centers as well as by the translation of these researches into services and products.
Prince Naif Health Research Center is like a pearl in a chain of pearls that decorates the scientific research map in the kingdom of goodness and giving. The center is expected to achieve many goals especially with the huge support granted to it.
Therefore, the center had many initiatives the most important of which is the establishment of strong foundation based on a clear strategy that will lead the scientific health research to a new stage that can provide evidence-based health services which are stemmed from the local environment.
In the midst of these endeavors and until the completion of the construction of buildings of Prince Naif Health Research Center, my colleagues in the center had many efforts including the opening of this electronic window to define the center. They also work to recruit national and international talents and they facilitate communication with the center's international counterparts.
Finally, we will seek, through this window, to provide the latest and the most beneficial information taking into consideration the disparities in the knowledge asset and the scientific background of this page visitors. Besides, we are very glad to receive suggestions and inquiries from all of you.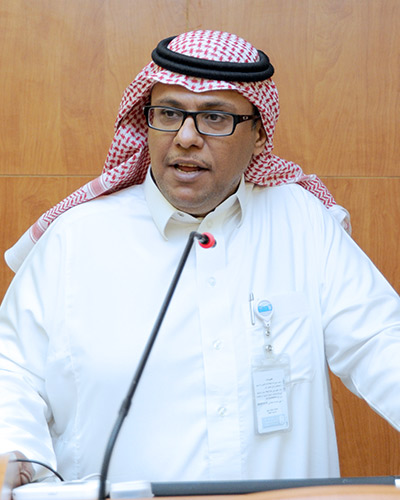 Prof. Abdullah Aldahmash
General Director
Prince Naif bin AbdulAziz Health Research Center (PNHRC)
King Saud University Medical City
SEO keyword:
prof. abdullah aldahmash, pnhrc general director