Experimental Surgery and Animal (ESAL) Laboratory
About ESAL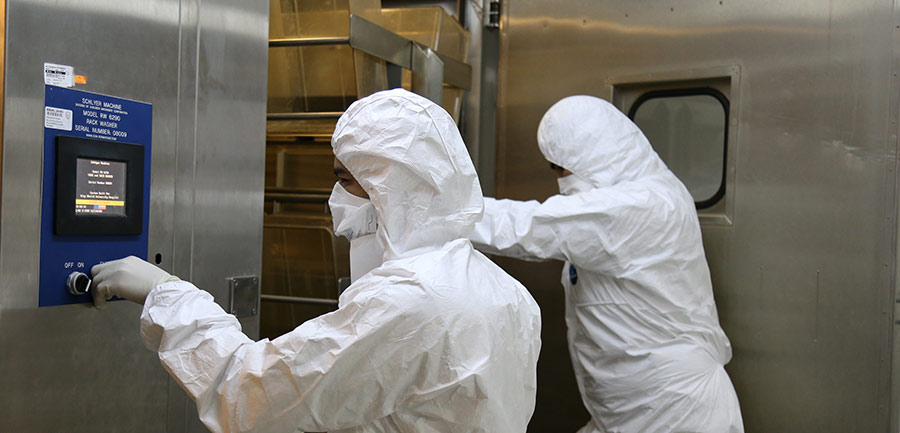 The Experimental Surgery and Animal (ESAL) Laboratory was established in 1987 at the College of Medicine, King Saud University in Riyadh, Saudi Arabia to provide experimental animals and logistics support for the researchers of the institution.
In 2015, a collaborative initiative was launched with the Prince Naif bin AbdulAziz Health Research Center for the laboratory to be one of the core research facilities dedicated to surgical training & animal experimental research, laboratory animal care and housing, veterinary support and research personnel training for the King Saud University Medical City. Through this initiative, the Center has achieved a significant level of development and improvement.
Vision
To be the best facility in the field of Experimental Surgery and Animal Research in the Kingdom and well-recognized Center worldwide.
Mission
To support all staff, research teams and students who are interested in the field of Animal Experimental Surgery and Research and to facilitate teaching and training activities to the medical community and support high-quality researches to ensure a safe and proper environment for researchers and laboratory animals during experimental studies and training workshops.
Objectives
To improve administrative, scientific and logistic support to the researchers in the KSU Medical City and the Faculty of Medicine and those interested in experimental animal research.

To improve animal housing space for a consolidated animal care program for laboratory animals within the KSU Medical City.

To enrich the facility equipped with tools, materials, and equipment to help achieve the success of the training programs and workshops.

To promote the culture of scientific animal research locally.
Experimental Surgery and Animal (ESAL) Laboratory Services
---
An experimental operating suite which is equipped with the necessary materials and equipment to carry out most types of scientific research involving animal surgery.

An isolation room for animals with a suction system that maintains proper temperature and humidity levels.

A reverse-isolation room for animals with immune deficiency that requires sterilization periodically.

Laboratory animal rooms that offer independent ventilation cages that are in compliance with the international standards and regulations for breeding environment and laboratory room of mice and rats.

A ten-bed operations theatre with medical devices a large area suitable for workshops in various subjects and that accommodate a large number of members based on the workshop.

An integrated administrative and technical staff to help the researcher in conducting workshops.

Some support facilities include a small animal imaging core and biohazard housing at

ABSL2 levels

.
Work with

Us
---
Laboratory Core Facilities and Sections
---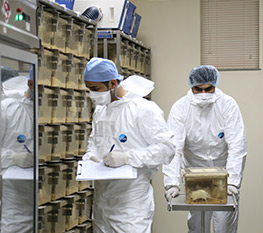 Animal Housing Room
The main tasks of the facility are to house, raise, and maintain the different experimental animals, providing researchers with the animals necessary to carry out their projects.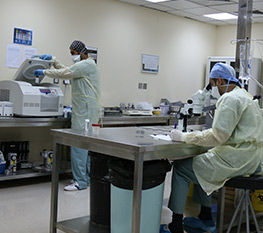 Experimental Operating Suite
The experimental operating room works mainly with researchers to develop and implement experimental models required for different lines of research as well as follow-up and collection of different biological samples for such models.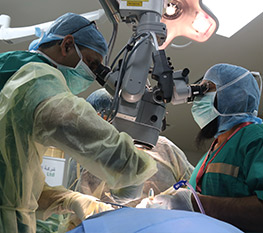 Training & Workshop Operation Theater
Surgeons and research teams use the ten-bed operation theater room when training in: new surgical techniques such as endoscopic surgery, thoracic surgery,
and orthopedic surgery and testing new medical devices and surgical materials
Facility Floor Plan (College of Medicine)
---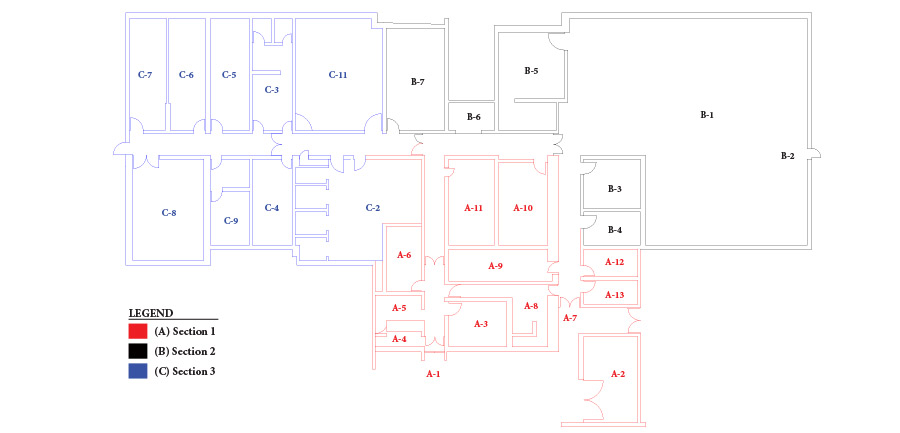 SECTION 1 - AdMINISTRATION
A-1 Main Entrance
A-2 Storage room
A-3 Supervisor offi ce
A-4 Assistant director offi ce
A-5 Veterinarian offi ce
A-6 Research assistants' offi ce
A-7 Exit
A-8 Bathroom
A-9 Bathroom
A-10 Small operating room
A-11 Coff ee & break room
A-12 Medical supply storage room
A-13 Medical supply storage room
SECTION 2 OR & TRAINING FACILITIES
B-1 OR Facilities
B-2 Exit
B-3 Male comfort room
B-4 Male comfort room
B-5 Small operating room
B-6 Imaging room
SECTION 3- ANIMAL & SURGERy FACLITIES
C-1 Rack washer area
C-2 Animal warehouse
C-3 Staff changing room
C-4 Storage room
C-5 Animal housing room for rats
C-6 Animal housing room for rats
C-7 Animal housing room for mice
C-8 Experimental Operating Suite
C-9 Immunodefi cient animal housing room
Animal Species and Model
---
The number and species of animals used depend on the different lines of research to be carried out.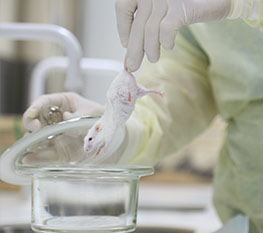 BALB/C
BALB/c is an albino, laboratory in-bred strain of the House Mouse from which a number of common substrains are derived. Now over 200 generations, BALB/c mice are distributed globally, and are among the most widely used inbred strains used in animal experimentation.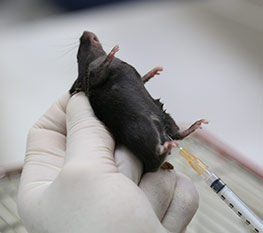 C57BL/6
It is the most widely used "genetic background" for genetically modified mice for use as models of human disease. They are the most widely used and best-selling mouse strain, due to the availability of congenic strains, easy breeding, and robustness.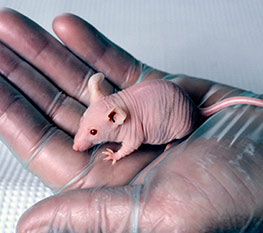 NUDE MICE
Nude mice are useful for research into both cancer and immunology. Inbred Strains of Mice, an important process for the production of monoclonal antibodies. but do develop other types of cancers in later life, most commonly reticular neoplasms, lung and renal for being relatively resistant to dietinduced atherosclerosis, making them a useful model for cardiovascular research.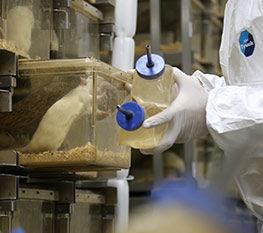 RAT: Sprague Dawley
The Wistar rat is currently one of the most popular rats used for laboratory research. . The Sprague Dawley rat and Long-Evans rats were developed from Wistar rats. Wistar rats are more active than others like Sprague Dawley rats.
FUTURE PROSPECTS
---
Establishment of NUDE mice colony/population and developing new transgenic techniques

Establishment of a mouse in disease model for researchers to use

Expansion of the Experimental Surgery and Animal Laboratory Center; and the establishment of second laboratory animal research center following expansion of the Prince Naif bin Abdulaziz Health Research Center
ESAL Team and Organization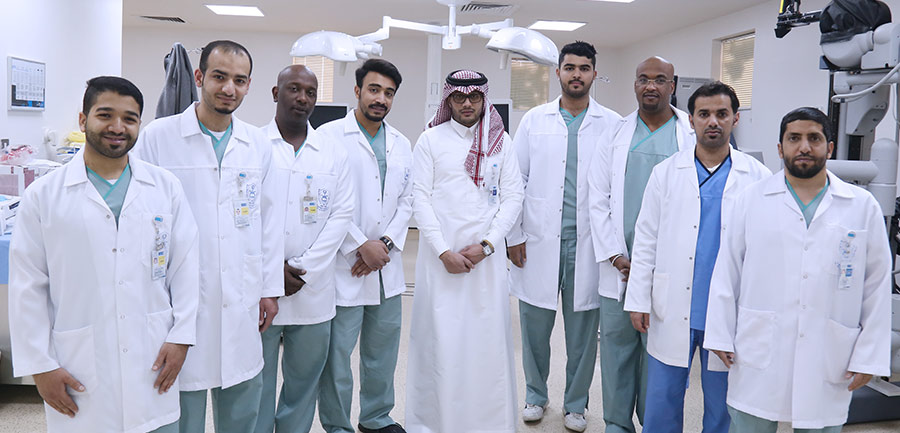 From Left: Dr. Abdullah Almubarak, Dr. Yasser Alshawakir, Mr. Majed Alkhiberi, Engr. Mohammed Alahmed, Mr. Hussain Almukhayzim, Dr. Hisam Aloudah, Dr. Mohammed Almuayrifi, Mr. Mohammed Alabany and Dr. Saleh Alharby
The Experimental Surgery and Animal Laboratory members include:
Laboratory Director
Supervisor
Internationally-trained research assistants
Veterinarians
Experienced veterinary technicians
Research aids